Instilling Passion and Joy
When I was a little girl…
Music was the language of my home. I learned to sing before I could speak and understood sound and rhythm through the clanking keys of the piano. Violin quickly made its entrance and carried me through college, launching me into a career in music & education. 
I kept this childlike love of learning in a special place in my heart. 
And I want to share this magic of music with you. 
As my student, you can expect to have structured, personalized lessons with clear expectations, practice goals, and desired outcomes. 
I use tested teaching techniques such as the Suzuki Method and Faber to help train the student's ear as well as ensure that they learn to read music fluently.
But more than that, you will learn expression, character, and discipline through our time together that will encourage growth and learning in other areas of your life.  
I will cater each lesson to the student's needs, stay creative, and create a balance of spontaneity and structure that will engage the student and instill in them a passion and joy for music.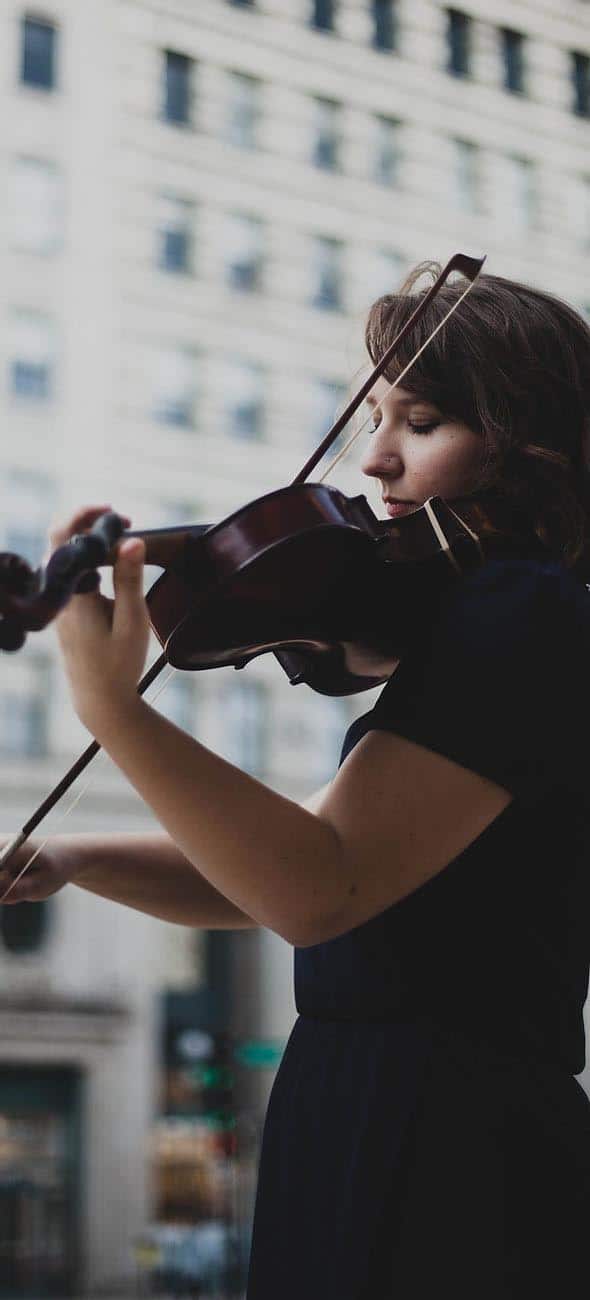 I believe that learning to play music is not just to attain mastery or even to become a professional in the craft. Instead, playing music can be a journey in learning to express emotion, experience beauty, and cultivate virtue, diligence and character. And these things, once cultivated, can't help but take root and grow – dancing in and out of the notes they play and spilling into all areas of their lives.
 I believe that teaching is not just about instruction, but about mentorship. Not just transferring information, but building relationship. Together we will partner to instill passion and joy for learning in your student.